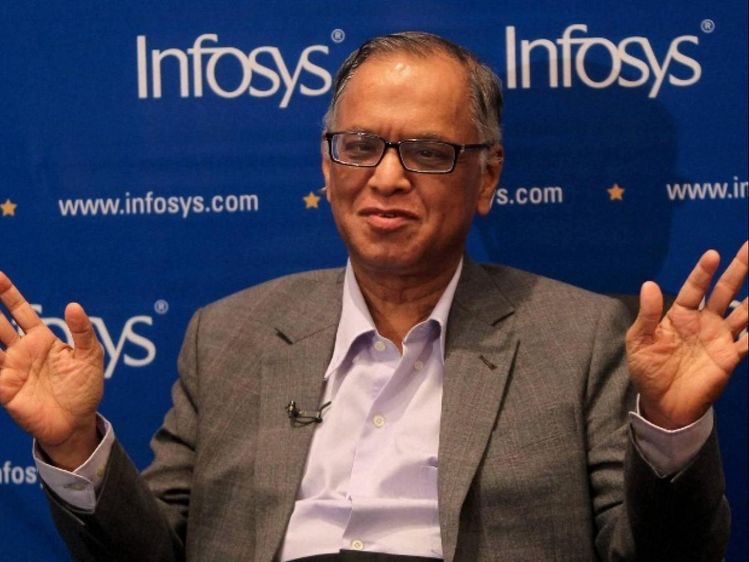 N.R. Narayana Murthy's inspiration to open a company after a job rejection from Azim Premji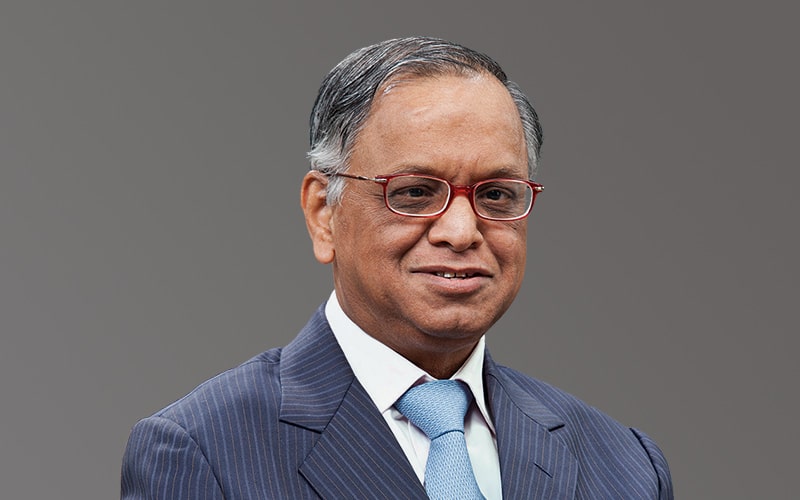 Rejection is not the end. It's just a step on the path.
Most people fear rejection but there are people who make rejection as a stepping stone of their path to success.
Nagavara Ramarao Narayan Murthy popularly known as Narayan Murthy is a living example of how rejection can make you push yourself harder for success. Narayan Murthy is one of the most recognised and respected faces of Indian IT industry.
He is the founder of Infosys, a multinational corporation that provides services pertaining to technologies engineering, consulting and outsourcing. Narayan Murthy was not inherently wealthy; in fact, he had to work extremely hard to reach the top.
He was born on August 20th, 1946, in Mysore, Karnataka. He came from a poor but educated family. He was excellent in academics throughout. He holds a bachelor's degree in electrical engineering and a master's degree from IIT, Kanpur. He was passionate about learning and always had the thirst to gain more knowledge.
Although he was born in a poverty-stricken family; his dreams were big. At a very young age, he dreamt of starting his own business venture. He began his career working for Indian Institute of Management (Ahmedabad) as chief system programmer. He was doing quite well. However, his entrepreneurial spirit called up and he left the job and started his first company Softronics.
During that period he was also dating his wife Sudha Murthy and intended to marry her but Sudha's father insisted Narayan Murthy to have a stable job.
Unfortunately, about a year and a half, the company collapsed and he had to take up a new job and joined Patni computer system in Pune as a General Manager. Now that he had a job he married Sudha.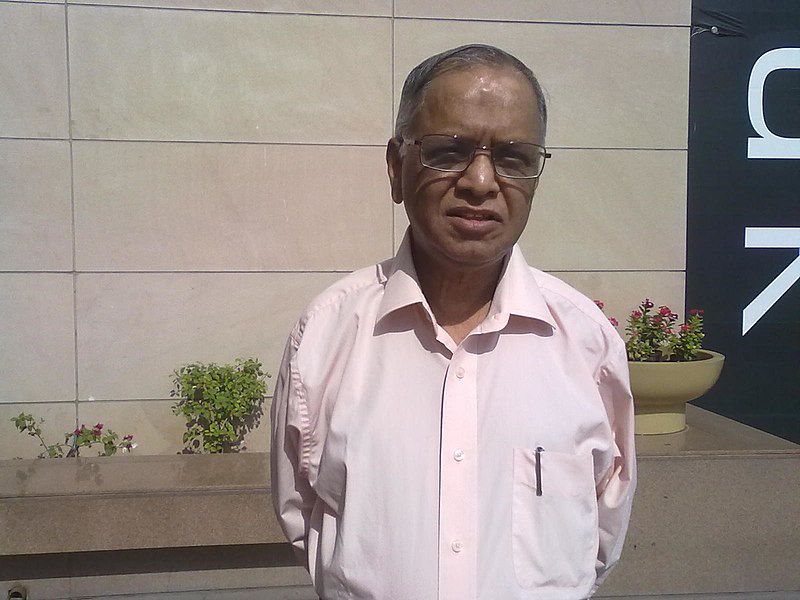 While working at Patni, he still had a desire to get back to his entrepreneurial journey. He had a long term vision and wanted to create good quality Software but he didn't have enough money for that. Sudha could not see his pain and she wanted to help him. She asked Murthy to take 3 years of time to figure out what he wanted to do further and assured him that she will take care of all the financial needs of the family.
While working at Patni he decided to change his job and he applied at Wipro as suggested by one of his friends in 1980. He went for the interview and met Azim Premji and he took him to Willington club in Mumbai for a discussion. Narayan Murthy found him easy to transact with but he couldn't meet up his requirements and did not get the job. He got rejected for that job offer.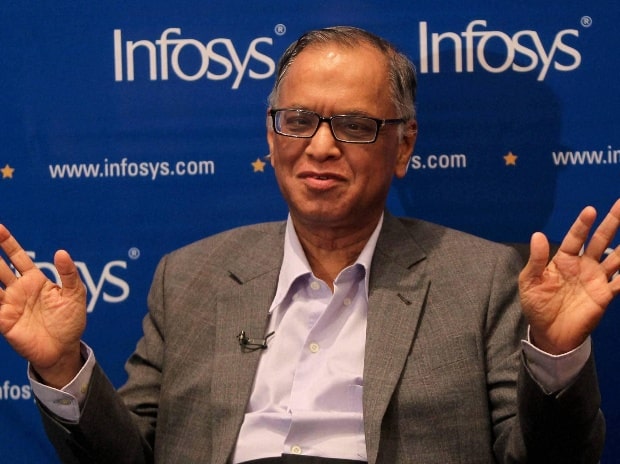 It was only then he took the most courageous yet worthy step of his life and embarked back on his entrepreneurial journey. He learnt from the previous failure that he encountered and started fresh. Murthy along with 6 other software professionals started Infosys in 1981 with a capital of rupees 10,000. Today Infosys is one of the largest IT companies in India and a $7.3billion revenue firm that truly paved the way to India's reformed history.
Narayan Murthy once said in his interview –
" I am grateful to Azim that he rejected me, else my founding of Infosys would have been delayed by a few years."

N.R. Narayana Murthy
He didn't let rejection stop him from pursuing his dreams.
During all this time his wife Sudha Murthy had been his constant support system. Sudha became the rock that kept their relationship and Murthy's ambitions steady. She took the role of a homemaker and supported her husband to build Infosys. She not only supported Narayan Murthy but she gave up her career and personal life to help Narayana Murthy turn his dream of Infosys into reality.
Even today Narayan Murthy says to Sudha Murthy that –
"I stepped on your career to make mine and I owe you for it."

N.R. Narayana Murthy
Today, Narayan Murthy is considered as one of the greatest entrepreneurs of all time, alongside Steve Jobs and Bill Gates. Murthy received many awards which includes Padma Bhushan honorary. In 2000, he was awarded Padma Shri by the Government of India for his significant contribution to the country's IT Sector. In 2008, he was awarded Padma Vibhushan, India's second-highest civilian award.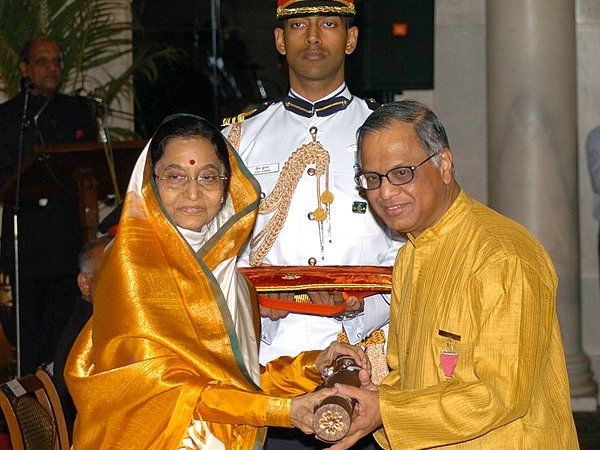 Narayan Murthy served as the CEO of Infosys between 1981 to 2002 post which he was succeeded by Nandan Nilekani, another co-founder of Infosys. He was the chairman of the board between 2002-2006. He served as the chief mentor and retired in 2011. In June 2013, Infosys had to bring back its founder to strengthen the company and the company witnessed a sharp positive growth after Murthy's comeback.
He is India's most successful entrepreneur as well as a great philanthropist.
He quoted that-
"The real power of money is the power to give it away."

N.R. Narayana Murthy
He believed what he preached. This living legend is a true inspiration for all of us and an asset to India's IT industry.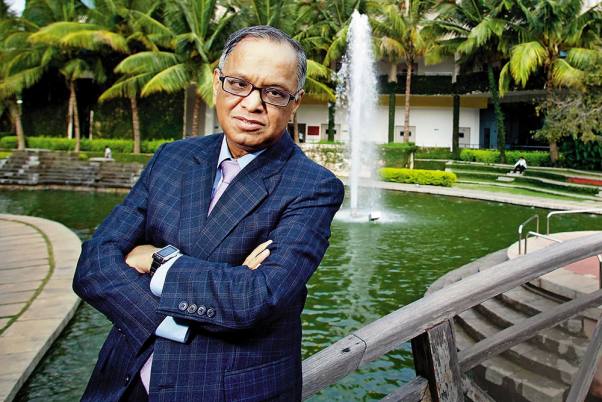 Tell us what you think in the comments. If you liked this article, then do share with your friends and colleagues. And don't forget to subscribe to Fightrons!