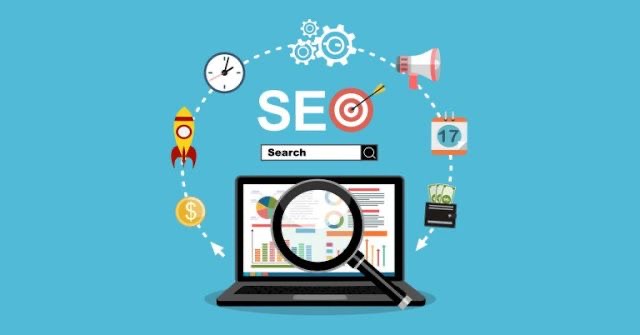 Tips for SEO friendly blog post
If you are struggling to see traffic from Google to your blog that you expected, it could be because your content isn't SEO friendly. New bloggers usually pay little attention to SEO. They believe it is enough to just write blog posts regularly. Well, it can be a complex subject that needs some practice, but it's one worth mastering. Creating SEO friendly content is the surefire way to get more traffic from search engines, drive more leads and sales to your site.
Once you understand the concept of SEO and how to create SEO friendly posts, you will see organic traffic start to roll in. I am going to give you a few tips which can help you create one.
But before understanding tips, first let us understand What is SEO?
SEO stands for Search Engine Optimisation that is a digital marketing strategy that focuses and improves the ranking of the website on search engines like Google, Bing, etc.
Search Engine Optimisation in simple terms, is what makes your content visible on the internet.
Writing SEO friendly content is art to start a blog and make your blog rank top on search engines fast and effectively.
It improves the visibility of your content and offers highly useful content to your website visitors.
Here are the tips for creating SEO friendly blog post-
Research Keywords
Before you start writing your blog post it's important to do your keyword research. Think about what Keywords you would like to use. Find out what people might type into google to find the topic you're writing about.
You could also use a free keyword research tool like Google's Keyword Planner which will show you the average monthly searches for your chosen keywords and related suggestions. In order to rank high in google search result use long tail keywords with lower competition. Type your keyword in google and see what suggestions do you get related to that topic and make a list of keywords. You can make a note of these keywords and phrases so that you can include them in your content. Also avoid keyword stuffing instead add the keywords naturally so that your content is easy to read.
There are four important places to include your keywords in your blog post – the title, main headings & body of the post as well as in the URL and meta description.
Create the structure of the blog post-
Once you decide on a topic and relevant keywords, the next step is to write down the structure of your blog post.
The structure includes splitting the topic into different parts of the post. Think about what information you want to include in your post and break the content down into sections.
In general, a blog post should have a good title, introduction, body, and conclusion.
Dividing your blog post into these sections will help to make it easier to write, especially if you don't have the time to write the whole post in one sitting.
Decide the title of your post-
The next step is to decide the title of your blog post. Writing a good and interesting title is a very important step for SEO purposes and user friendliness. It gives search engines a big hint on what the page is about. The title of your blog post should be catchy in order to make your reader curious to read. Make it clear what your post is about and also include your main keyword.
Title should be between 55-60 characters so that the full title is shown in the search results without getting cut off. It should accurately describe the content of the blog post. Be it any article, most people will see the title first and depending on the title they decide whether to read on or leave.
Set your URL –
The URL or Permalink of your post should include the main keyword that you chose at the beginning. Use "_" to seperate the words that make up a URL. You can make the URL shorter by taking out any unnecessary words such as 'how' , 'to' , or 'the'. You can alter the URL if this is automatically generated by WordPress or Blogger.
Usually URL is auto generated by your CMS based on the title in that case you can manually change the permalink (URL) and remove unnecessary words before publishing a blog post for the first time.
It is best not to change the URL of your old post but if you are updating your old post to optimise for SEO, you need to add 301 redirects to preserve your ranking.
Use headings and subheadings properly-
Heading tag ranges from H1 to H6, with H1 being the most important. Most SEO friendly blog posts follow the following format for headings and subheadings.
The hierarchy is as follows –
The title of the post is the H1 tag and main sections should have H2 and the subsections H3.
So the order of tags should be H1> H2> H3.
H4, H5 and H6 tags aren't used as often but can be used as headings in sidebars and footers where the text is more important than body text but not as important as headings.
Make your blog posts readable-
Since most of your readers are reading your blog on mobile. Keeping your paragraphs short makes the text easier for your audience to read. A mobile friendly site will perform better in google searches. You can take advantage of different texts e.g bold, italic and underline. This will make your readers interested and keep them engaging.
Optimise the length of your article-
Google tends to favour posts over 300 words. Though google likes long articles you should focus on quality over quantity. The longer the post the better but make sure you provide relevant articles. Comprehensive and relevant post will be more valuable to your readers. You can also play with different keywords and phrases in order to make your blog interesting.
Optimise your meta description-
The description tag is a summary of the blog post in less than 156 characters. It's important to optimise your meta description on each post by adding your main keyword or phrase. Google may display this description in the search results and if it is well written.
The description should be informative and interesting in order to encourage users to click your link and visit your blog.
Proof read your content before publishing-
Proof – reading is always an inevitable effort which every writer or blogger should put in their articles to make it error-free. You can let someone else read it first before you publish it. Ask them whether they understand the main concept of the blog post, and invite them to correct any typos and grammatical errors.
Hopefully, these tips will help you create SEO friendly blog posts. If you have any questions feel free to ask them in the comment section.
If you liked this article, then do share with your friends and colleagues. And don't forget to subscribe to Fightrons.