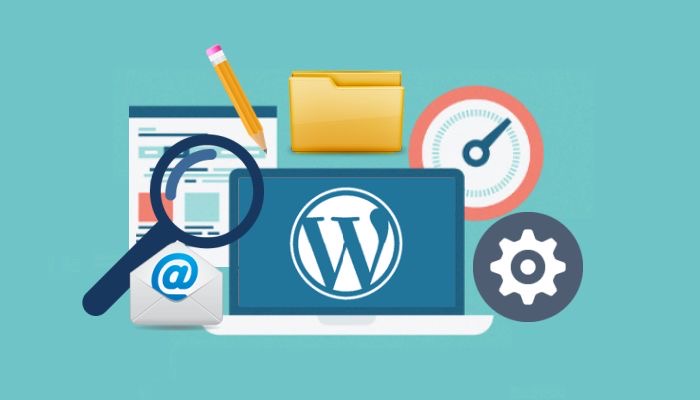 Why WordPress is the most used platform for blogging?
Have you ever wondered why most bloggers use WordPress? If yes then read further!
Practically everyone reads blogs be it news blogs, lifestyle, business, health & wellness and many more.
Blogs have become an integral part of online culture and there are various platforms available for blogging out of which one of the popular platforms is WordPress.
WordPress is a professional blogging platform developed around 2003. Before the rise of WordPress, people used tumblr and blogspot for blogging but since its inception WordPress is still the best blogging platform for your blogs.
Well, most bloggers are often confused about which platform to start with since there are several platforms available online for blogging. But if you search the best blogging platforms for beginners, WordPress would be in top 10.. why is that so?
We've already discussed WordPress in detail in one of our blogs, we highly recommend to give it a read before reading this..
Here we are bringing to you a few insights based on some research on why wordpress is the most used platform even after so many years.
There are mainly five reasons which are discussed below-
User Friendly :
As compared to other blogging platforms WordPress is very user friendly as one does not need to be a computer and web designing genius in order to operate it. WordPress designs are simple and easy to instal and maintenance of the website is also quite easy. You need not necessarily have to be well versed with the HTML coding and other such technicalities. Thus, people understand WordPress very easily.
Ample of themes and plugins :
In WordPress, You'll find a number of themes and plugins which are readily available and you can customise it according to your requirements. They are both free and paid. Themes which are freely available are also customisable. One of the other features in WordPress is you can also see when the themes and plugins were last updated. Also, unique plugins optimize your user experience and various themes can help you make your blog look attractive. Most plugins are used as blogging platforms and thus it's worth purchasing.
SEO Friendly :
SEO loves the WordPress websites.
WordPress is SEO friendly as you can download it and optimise this function to enhance your domain's upgradation. Worpress comes with a simple coding which makes it easy for the search engines to index the content of the websites. Since, WordPress websites can be easily updated they have a better chance to rank high with search engine optimisation.
Easy to maintain :
In WordPress maintaining and modifying the websites is not difficult at all. You can change the way your website looks with a minimum amount of hassle. You do not need to depend on the professional web design services to make general updates and modifications to the websites. You can add content, reviews, comments and anything else from anywhere and from any computer. This flexibility makes the wordpress websites a favorite amongst many. Additionally, this will give you the liberty to keep things interesting for your customers.
Monetization :
Once you are well versed with WordPress and have the required trust and respect, you can easily contact private advertisers and increase your potential to make money. Google Adsense, affiliate marketing m, medianet are few of the mediums using which bloggers make money.
These are the top notch reasons to start your blog and build your website in WordPress.
Isn't WordPress an ideal tool for beginners and tech?
Tell us what you think in the comments. If you liked this article then do share it with your friends and colleagues. And don't forget to subscribe to Fightrons.