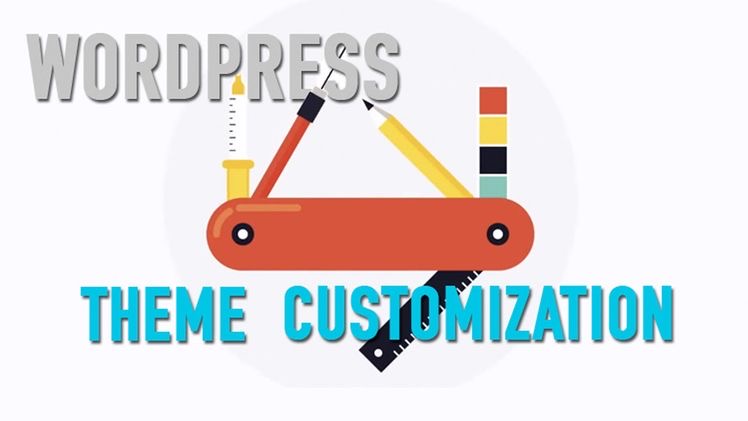 How to choose the perfect WordPress theme
How to choose the perfect WordPress theme.
Choosing a WordPress theme can be quite confusing if you want to create a stylish and professional website design with an easy-to-read layout. An eye catchy theme will give a reader an amazing experience to read and to stick around, while a bad design may cause visitors to leave immediately. But the biggest hurdle has always been finding the right wordpress theme that is functional and easy to use.
WordPress has a lot of themes available both free and paid. Choosing a theme that matches your requirements out of numbers of options available is like a brainstorming activity. In order to simplify the process of choosing the perfect WordPress theme, I've noted down a few points which would help you choose one.
In this blog I'll explain you-
What is the WordPress theme?
Things to consider while choosing the perfect WordPress theme.
How to install WordPress theme?
What is the WordPress theme?
WordPress uses design templates and frameworks called themes. WordPress themes are what your blog looks like when someone visits your site.
In simple terms wordpress theme is your website design. It is a collection of templates and stylesheets that are used to design the appearance of WordPress websites.
You can select your WordPress theme and give your site a professional look according to your requirements.
WordPress.org has thousands of WordPress themes both free and paid. Each theme has different designs and layouts. You can choose a theme that is suitable to your blog or website.
Before you choose a theme design for your blog or website, here are few points to consider.
Things to consider while choosing the perfect WordPress theme
Here are the points to take in mind while choosing wordpress themes.
Free Or Paid theme –
First and foremost thing you need to consider is whether you want a free or paid theme. Well, that completely depends on personal choice. Each theme selection has its own pros and cons. You need to look for a theme depending on what your blog is about. There are thousands of nice free themes available to your use. You can select and make it to your use according to your requirements. But one of the drawbacks of free themes is thousands of other people will have the same theme as you and you will be limited in the functionality of what you can do with your blog design. Additionally, free themes don't offer customer support if you need help setting things up or have a question about your theme. Updates take time and are dependent on the creator. Code quality may not be good and sometimes it might contain malicious code.
Whereas premium themes will make your blog look more professional and will help you stand out in a crowd. Premium themes are more customisable and you will have easy access to customer support from the theme creator. You can have a unique theme that not everyone has. Regular updates are available in paid themes. Also code quality is more professional.
In all more horizons expands and it opens up more options when your switch to paid themes.
Apparently, you can see that paid themes have more advantages than free but remember one thing there are great options available in both categories.
2) Customization
After selecting the appropriate theme for your blog, you need to consider its customisation options.
You can add and remove the content and customise it according to your choice. All themes give you a lot of flexibility in customization, but you will need to be comfortable using WordPress to get things looking just the way you want.
3) Mobile responsiveness –
A mobile friendly theme nowadays is must since everyone is reading and are glued to their phones. Hence, you need to make sure that your WordPress theme is mobile responsive before you purchase it. A good wordpress theme should be prepared to adjust itself to multiple mobile devices.
Most premium wordpress themes are mobile responsive these days, but make sure you check through the mobile demo before you make a purchase.
That way you make sure your users will be able to enjoy your site, buy your products and read your articles from every device they'll connect from.
4) Browser compatibility –
Readers use different browsers and users access websites from all kinds of browsers and operating systems. A theme may work perfectly with your browser but that doesn't mean it works well with your reader's browser too. Be sure the theme you choose and your site works fine in common browsers.
For that you need to test browser compatibility by using your theme on different browsers like Chrome, Firefox, Safari, Internet Explorer, etc.
Checking browser compatibility is necessary before you decide on which theme you choose.
5) Plugin compatibility –
It's very rare that your WordPress site will have no plugins.
If you know your site will be using a specific plugin, you can check if the theme behaves nicely with it.
Commonly used plugins include plugins for SEO, backup, social sharing, contact forms and adding WordPress Privacy & Terms Generator Plugin – WP Legal Pages to your website.
The theme you pick, shouldn't cause conflicts with these common plugins and must be compatible.
Most good themes will also come with default styling for these plugins. Your theme should too.
6) Translations ready –
Will you need to translate your theme into a language different than the theme's original one?
I'm not talking about your site's content now but about the text strings that will appear on your site defined by the theme. Like "Read more" buttons or the word "Posted on" before the post date.
One should consider this feature before selecting a theme.
Hence, if you are running a multilingual website you'll need a theme with translation support.
7) Support and Updates –
One of the most important aspects you need to consider is its support option and check updates.
Unless you're already a web design master, you'll probably run into a few issues when installing and customizing your new theme.
Check out a theme's customer support options before making a purchase. Do they offer set-up guides? Video tutorials? Email support? Some theme creators will leave you on your own after you buy their theme, which can cause trouble if you have any issues with the theme.
Make sure your theme has a great team or developer behind.
In addition to support, you should check if the theme gets updated regularly. Like any other software, themes need to be updated in order to keep a modern code, reduce bugs, and maintain compatibility with the WordPress environment.
Themes developers may also add new features and release updates for you to enjoy them.
If you consider the above mentioned aspects then it will help you choose the perfect WordPress theme for your blog.
How to install a theme in WordPress-
Once you decide on a WordPress theme, you can easily install it. Here's the steps to install WordPress themes.
First you need to download the theme's zip file to your computer followed by the following steps-
Log into your WordPress dashboard
Go to Appearance > Themes
Click "Add New" at the top of the screen
Click "Upload Theme" at the top of the screen
Upload the .zip file of your theme
Click "Activate" once your theme has uploaded!
After you install your theme, you will have to customise it according to your choices and create a website looking just the way you want.
Choosing a perfect WordPress theme is an investment for a successful website.
Which WordPress theme have you been using? Tell us in the comments.
If you liked this article, then do share with your friends and colleagues. And don't forget to subscribe to Fightrons.